The City of Los Angeles' Bureau of Street Services (StreetsLA) has been awarded 3.9 million dollars in Metro and local funding to provide much needed pedestrian and transit improvements on Melrose Avenue from Highland Avenue to Fairfax Avenue. The awarded grant includes funding for lighting and access improvements at bus stops, sidewalk widening between Orange Grove Avenue and Ogden Drive, gateway and wayfinding signage, street furniture, and shade trees. The funds are now available for us to engage in community outreach, develop the project design, and ultimately implement the improvements. The construction of this project is anticipated to be completed by Summer 2023.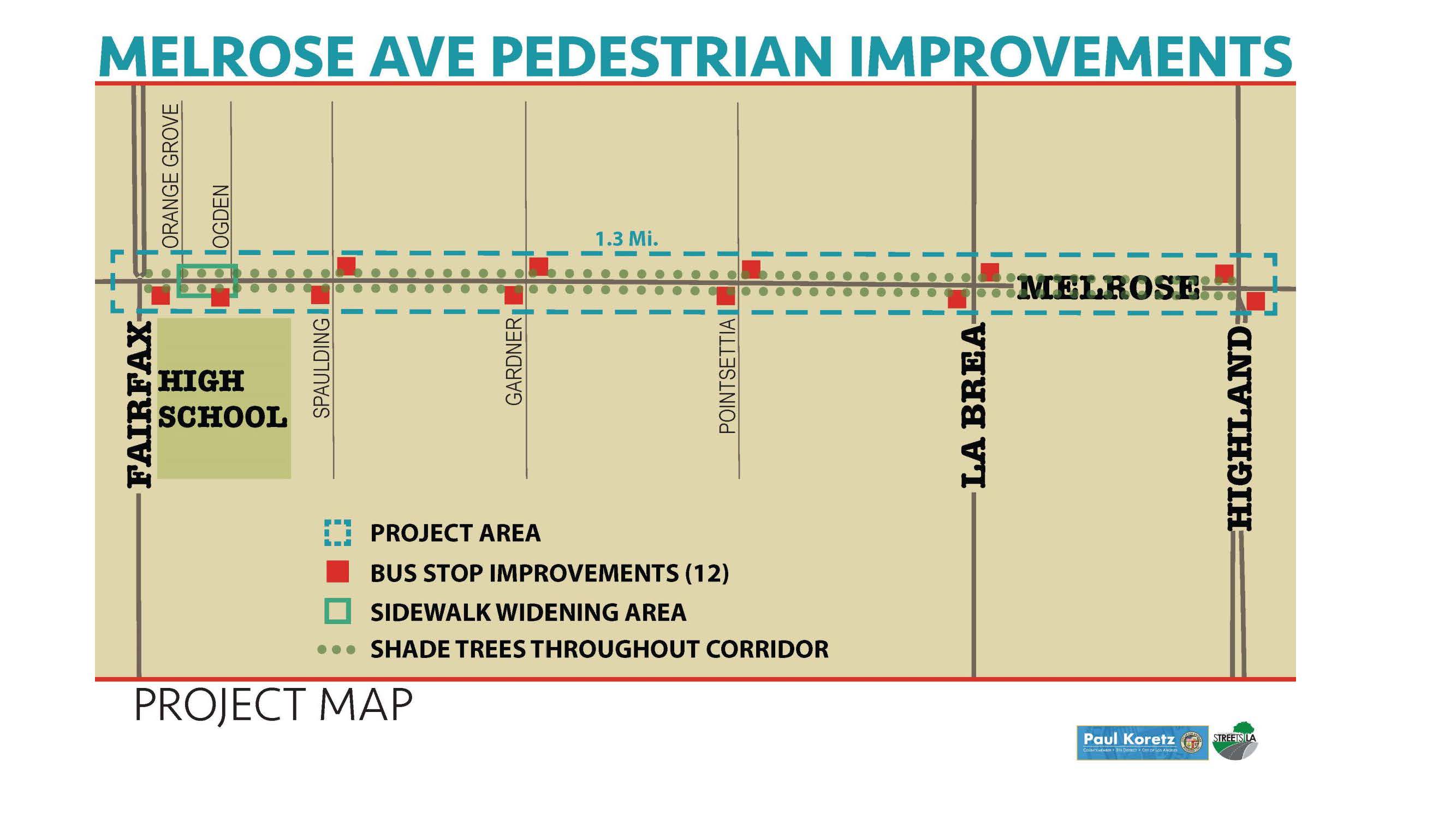 Community Events and Updates
In order to accommodate varying schedules we have set two virtual opportunities to attend a community information session. 
Please register in advance by clicking one of the links below:
   For more information please contact:
Adeena Bleich
Senior Project Coordinator, StreetsLA email:
Adeena.Bleich@lacity.org
phone: (323) 449-9385
Previously Recorded Meetings:
Listen to the recording of the Virtual Community Outreach Event (Phase2)